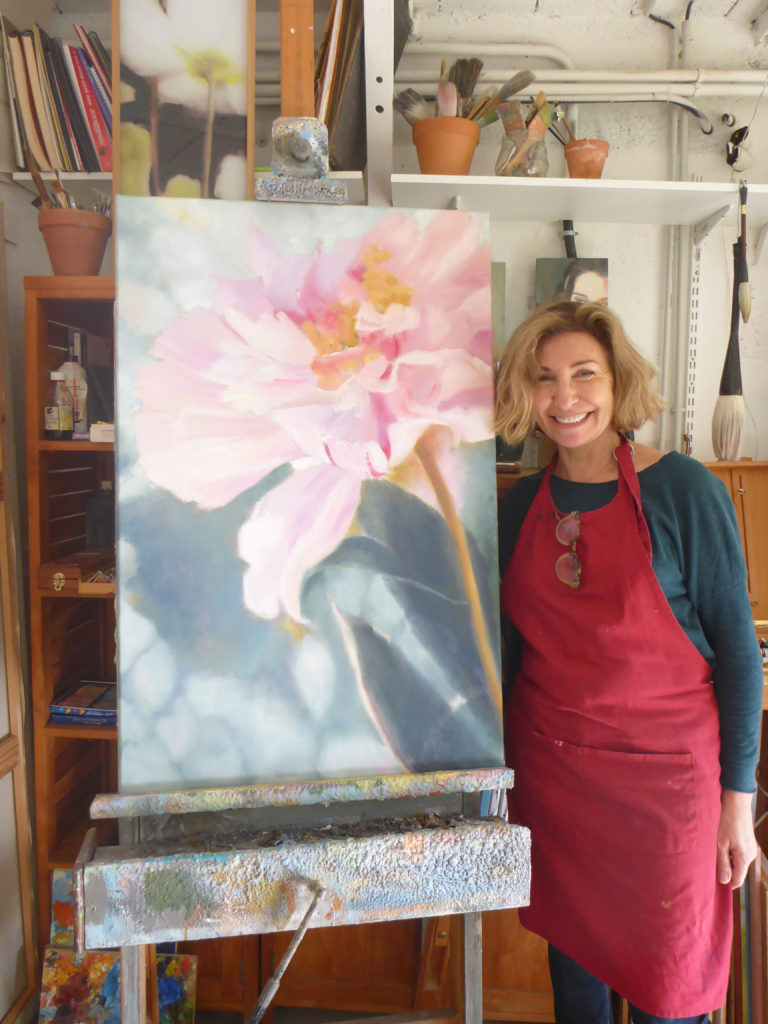 Inspiration:
Flowers are the main source of inspiration for my work as a painter.
Their beauty moves me, touches me and connects me to the present moment in all its purity. My intention when I paint? Trying to capture the harmony of the flowers on the canvas: So that those who look at my paintings are in turn imbued with these beneficial presences.
The portrait also has its place in my desire to paint: most often people who are close to me.
Certain flowers inspire me more particularly: the Poppy, the Quince blossom, the Sunflower, the St. John's Wort, or the Hellebore, or the Cherry blossom: I have represented them many times, mainly in large format. In 2020, the Peony was a real obsession, so much its generous and soft beauty touched me.
The photo holds a special place for me since it is a working medium, the flowers changing too quickly for the oil technique which takes me time. I still paint flowers "on the pattern" in certain circumstances. I also have a connection (which I could call shamanic) with flowers, which I consider to be factors of balance on the planet. I like to use their essences (like those of Dr Bach), and always seek to relate myself to the deva of their species when I paint, so that their qualities harmoniously infuse my paintings.